"Wonder. World. Agate"
25. 3. - 30.12. 2023
Special exhibition in the terra mineralia, 
the Geosciences Collections and 
the Mineralogical Collection Germany
Here you will find the opening hours and admission prices.
More about the accompanying programme can be found in our event overview.
FASCINATION BETWEEN MYTH AND SCIENCE
Due to their variety of colours and shapes, agates belong to the most fascinating mineral formations of nature. They have played a major role as jewellery and work stones since antiquity.
The special exhibition shows agates from all over the world: almost inexhaustible deposits are found in the province of Rio Grande do Sul in Brazil. For centuries, it has been supplying raw agates for the world markets. In China, too, there is a centuries-old tradition of agate carving as a stone-cutting art. In Saxony, the electors promoted the systematic search for agate and "precious stones" at an early stage. That is why systematic collections and descriptions have existed for almost 500 years. The region around Idar-Oberstein has made a name for itself as a supplier and processing centre for agates.
Besides their impressive aesthetics, agates provide many clues for scientific research. The greatest "mystery" is the origin of agates. Even today it leads to many speculations. A look into the micro-world of agates provides exciting insights into these complex processes.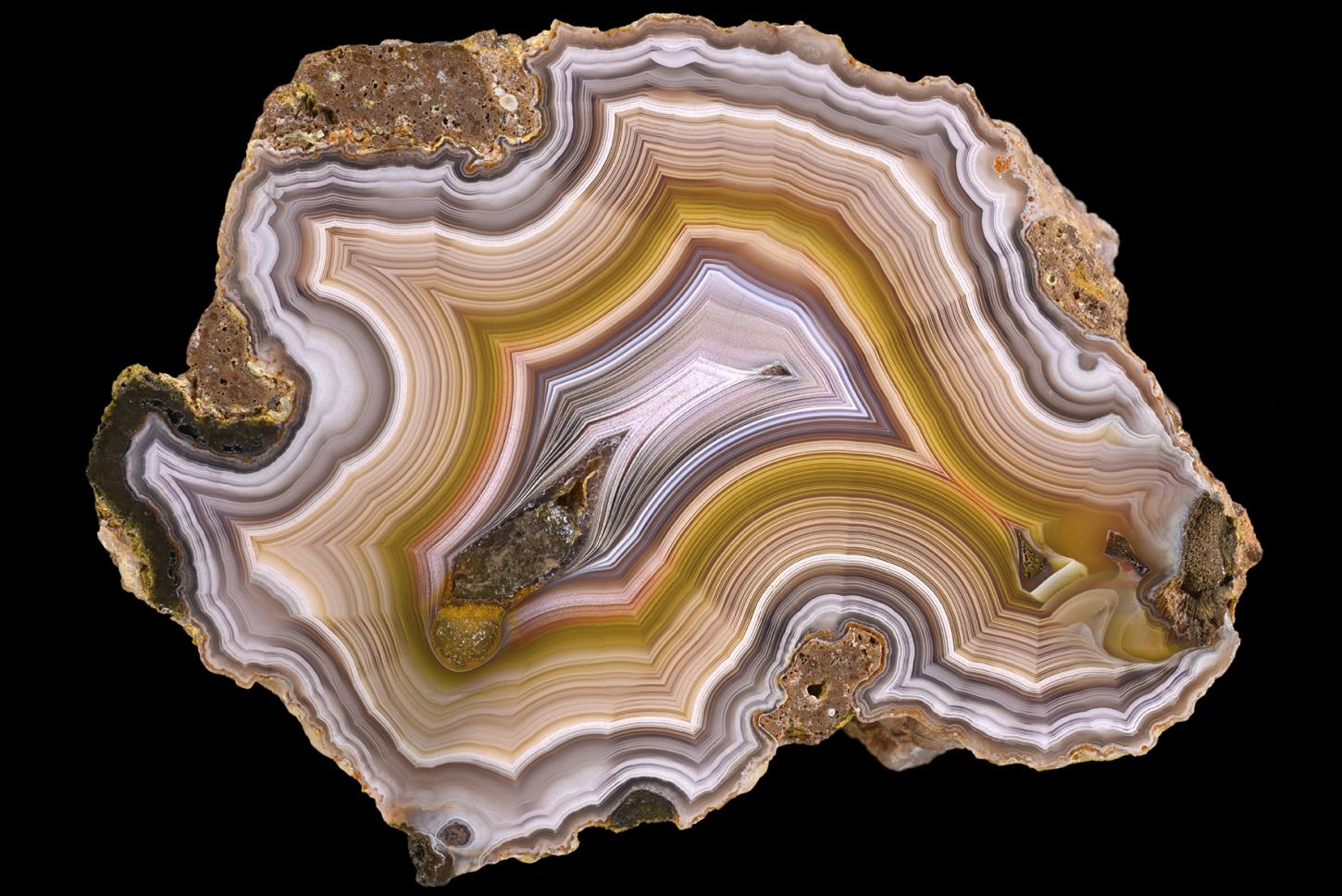 THE EXHIBITION SITES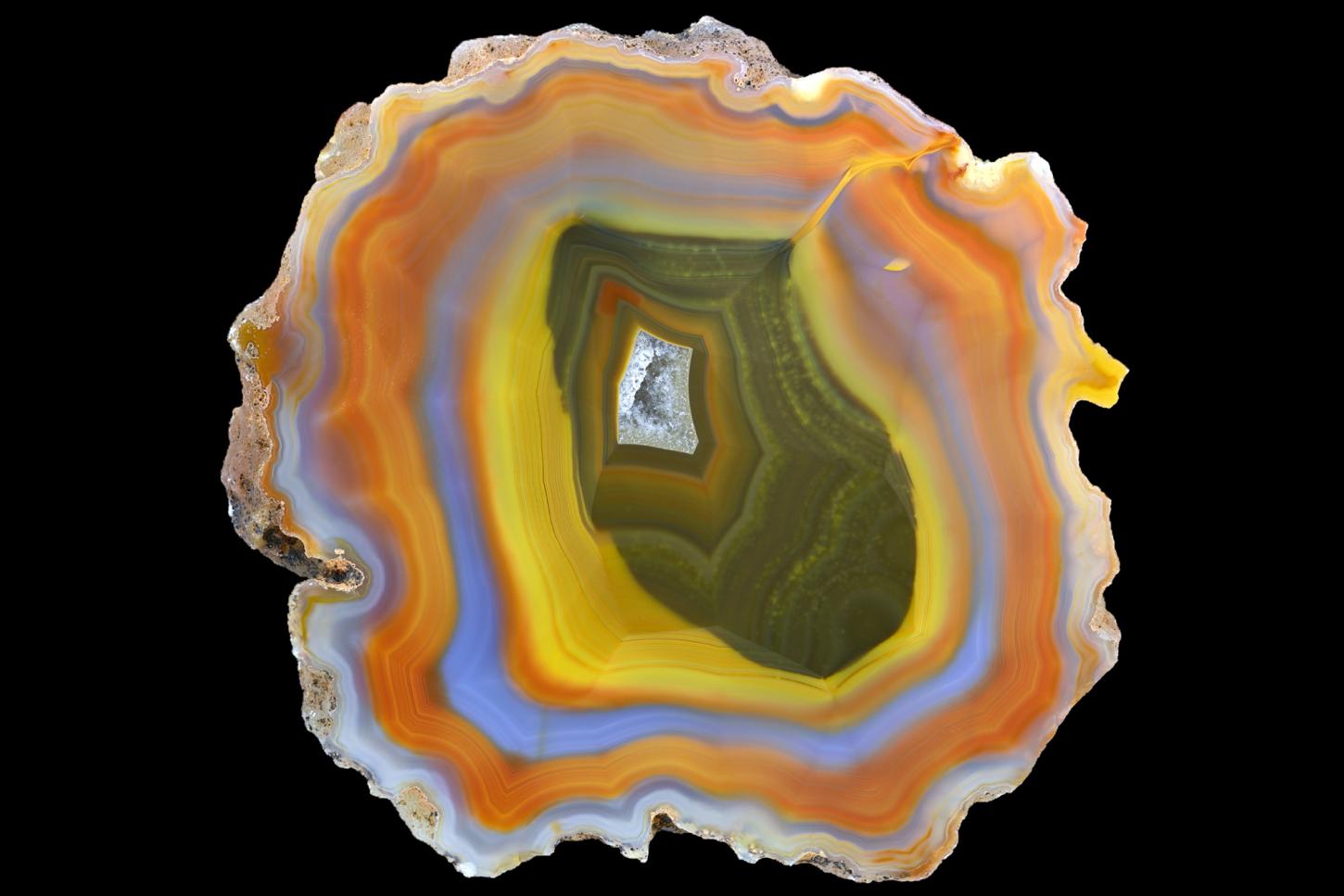 TERRA MINERALIA IN FREUDENSTEIN CASTLE
The main part of the special exhibition is located in the special exhibition room of terra mineralia. You will gain an insight into the fascinating world of agates. Impressive specimens from the most important regions of the earth are presented. In addition, you will learn a lot of interesting facts about the formation and properties of agates.
GEOSCIENTIFIC COLLECTIONS IN THE ABRAHAM-GOTTLOB-WERNERBAU
Three private collections that have been donated to the Mineralogical Collection of the TU Bergakademie Freiberg in recent years are presented in the Werner Building. Agate and amethyst from Schlottwitz await you. Delicately banded agates, strongly coloured jaspers and carnelians come from Ebersbach near Bad Lausick/Leipzig. The main part of the exhibition is taken up by agates and amethysts from the Hirschfeld gravel pit near Leipzig.
MINERALOGICAL COLLECTION OF GERMANY IN THE KRÜGERHAUS
Agates are popular collectors' items because they are found in many different places in Germany. In addition to agates from Saxony, you will see finds from Thuringia, the Black Forest, Rhineland-Palatinate and Saarland.