Big, bigger, Treasure Chamber
The mineralogical journey around the world ends in the Treasure Chamber. Here you can once again enjoy the wonder of our earth.
In the main room of the Treasure Chamber with its cross vault are the largest and most attractive specimens of the entire collection. In addition to these unique large specimens, which Mrs. Pohl-Ströher purchased especially for this exhibition, there is also a fine selection of precious gemstones. With the comparison of the "rough stone" and the finished piece of jewellery, the vault is an impressive room in the Treasure Chamber.
In the meteorite room, you can take a trip into the infinite expanses of space. Meteorites, tektites and two-billion-year-old impact rocks from the world's largest meteorite crater are waiting for you.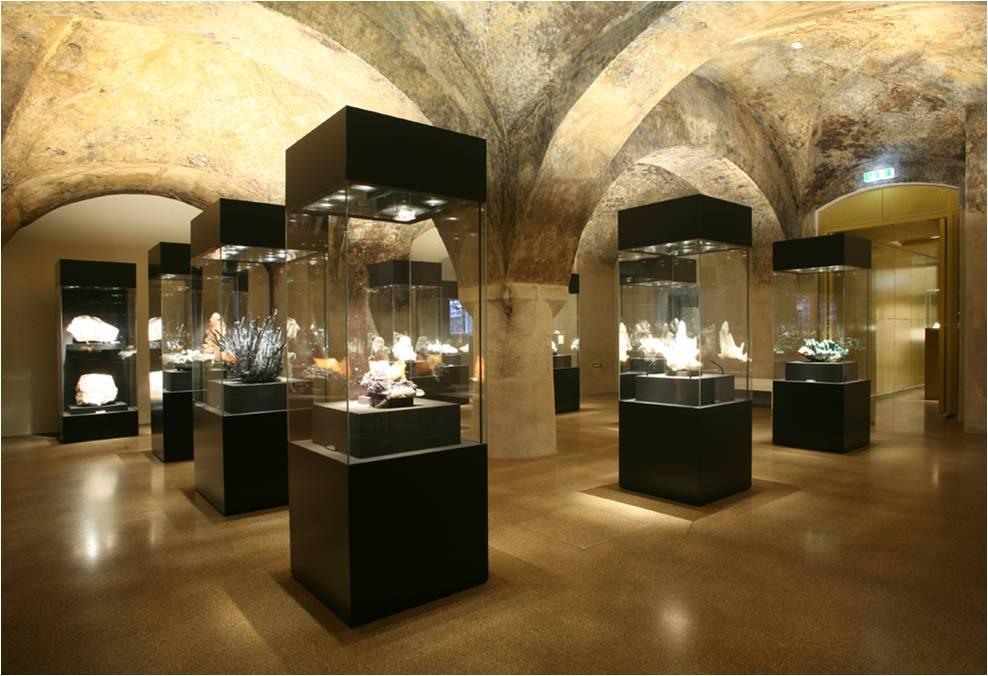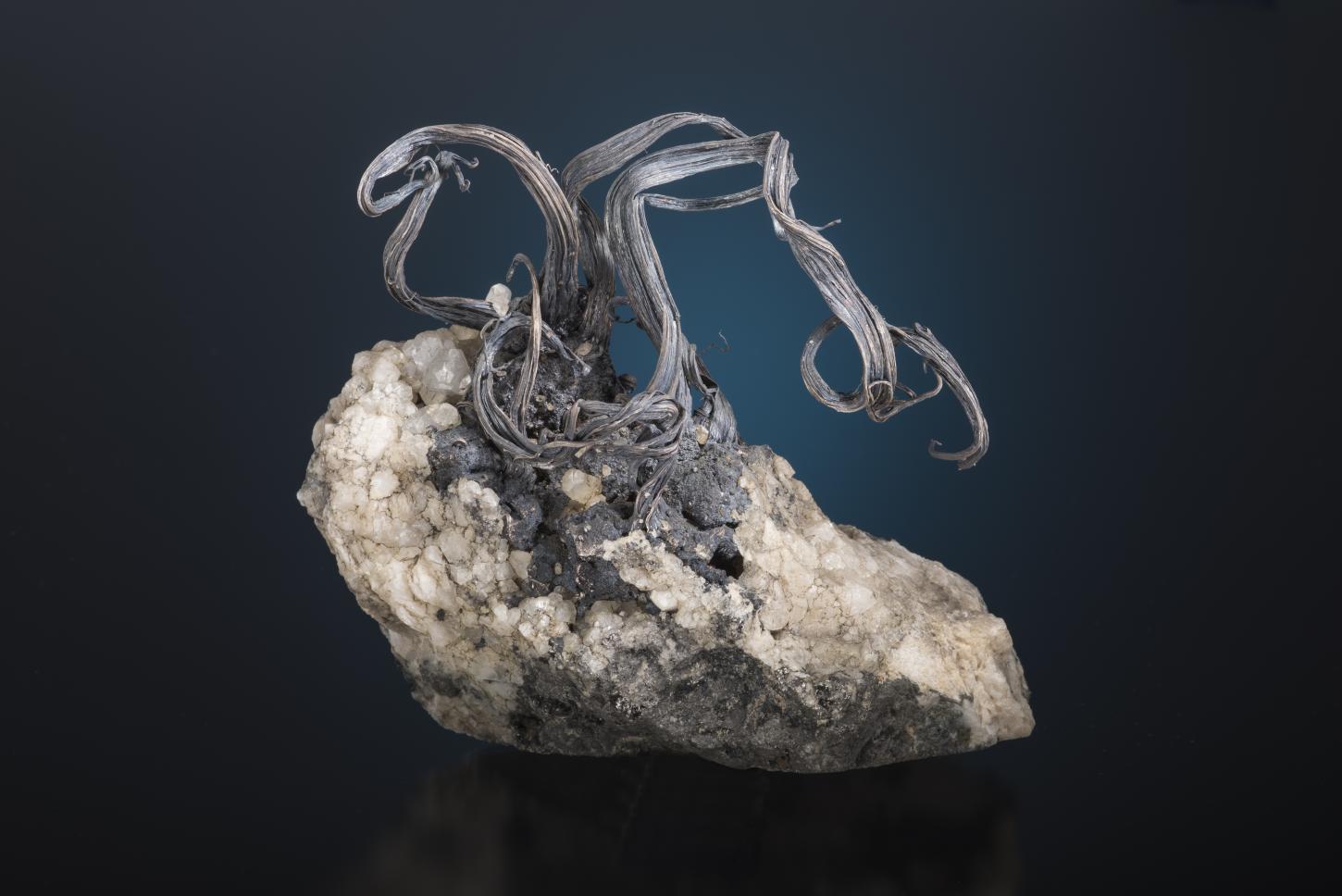 Freiberg's silver is a World Heritage
The over 15 cm high silver curl from the Himmelsfürst Fundgrube near Freiberg is a symbol of the treasure of the historic mining town of Freiberg.
With its twisted wires, the piece reminds of bizarre strands of hair, growing out of the ore. Specimens like these have made Freiberg's silver deposits world-famous and still provide evidence of the mining history dating back more than 850 years.
Since 2019, the mining region Erzgebirge/Krušnohoří has been awarded the title of UNESCO World Heritage Site. You can enjoy even more of these bizarre natural wonders in the Mineralogical Collection Germany.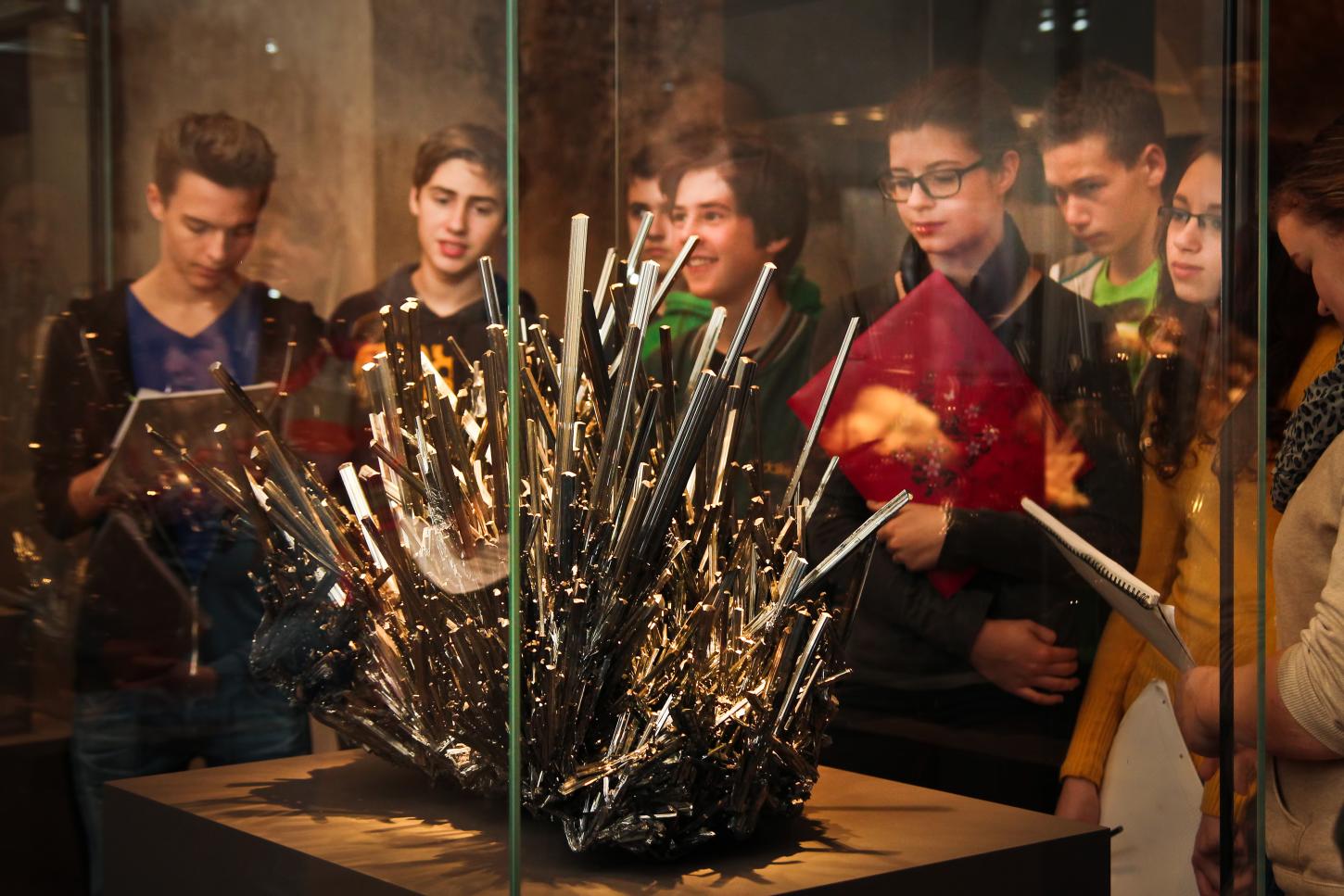 The largest antimonite specimen in the world
The antimonite specimen from Jiangxi province, which is about 80 cm large, is one of the largest and most beautiful antimonite specimens in the world.
Only a few of these specimens made it to the market undamaged, as the value of the crystals, some of which were up to one metre in size, was initially misjudged by the miners. Many of the crystals were smelted for ore production, as the antimony they contain is of great economic importance. For this reason, the exhibited specimen is a very special rarity.