Between high mountains and deep canyons
In the Asia Hall, the reconstruction of three original fluorite druses from a lead-zinc mine in the Chinese province of Hunan shows you how the crystals occur in the depths of the rock.
In total, you will find approximately 1100 different specimens in the Asia hall. Among them are numerous mineral specimens from China, which are as diverse and exotic as the country itself.
A metre-sized Shiva lingam marks the entrance to the minerals of India. This Hindu symbol of fertility is revered in many temples throughout the country. In addition, there are magnificent zeolite minerals from India's basalt deposits.
Precious gemstones from the roof of the world in Pakistan and Afghanistan or precious opals from Australia are further highlights.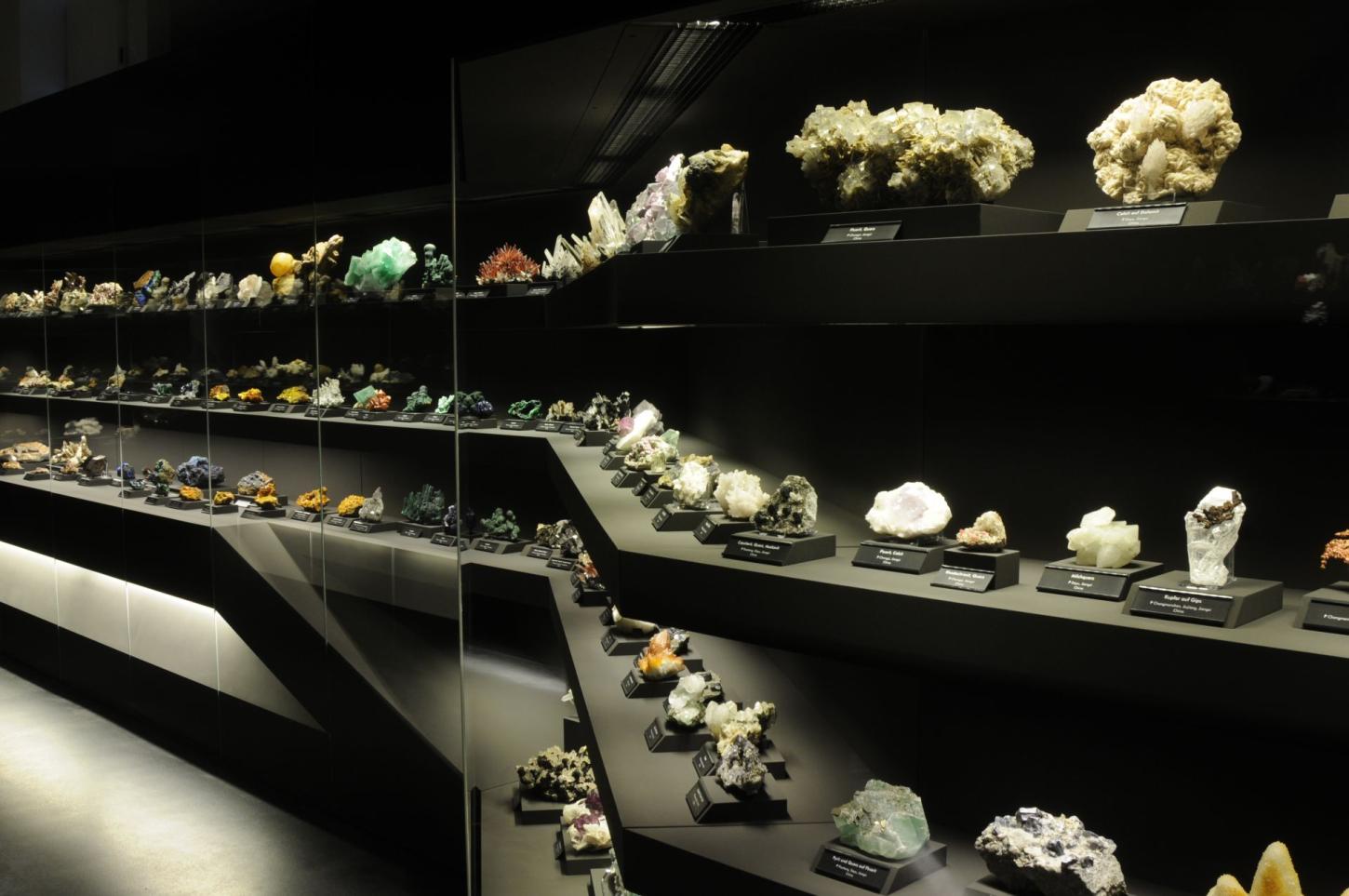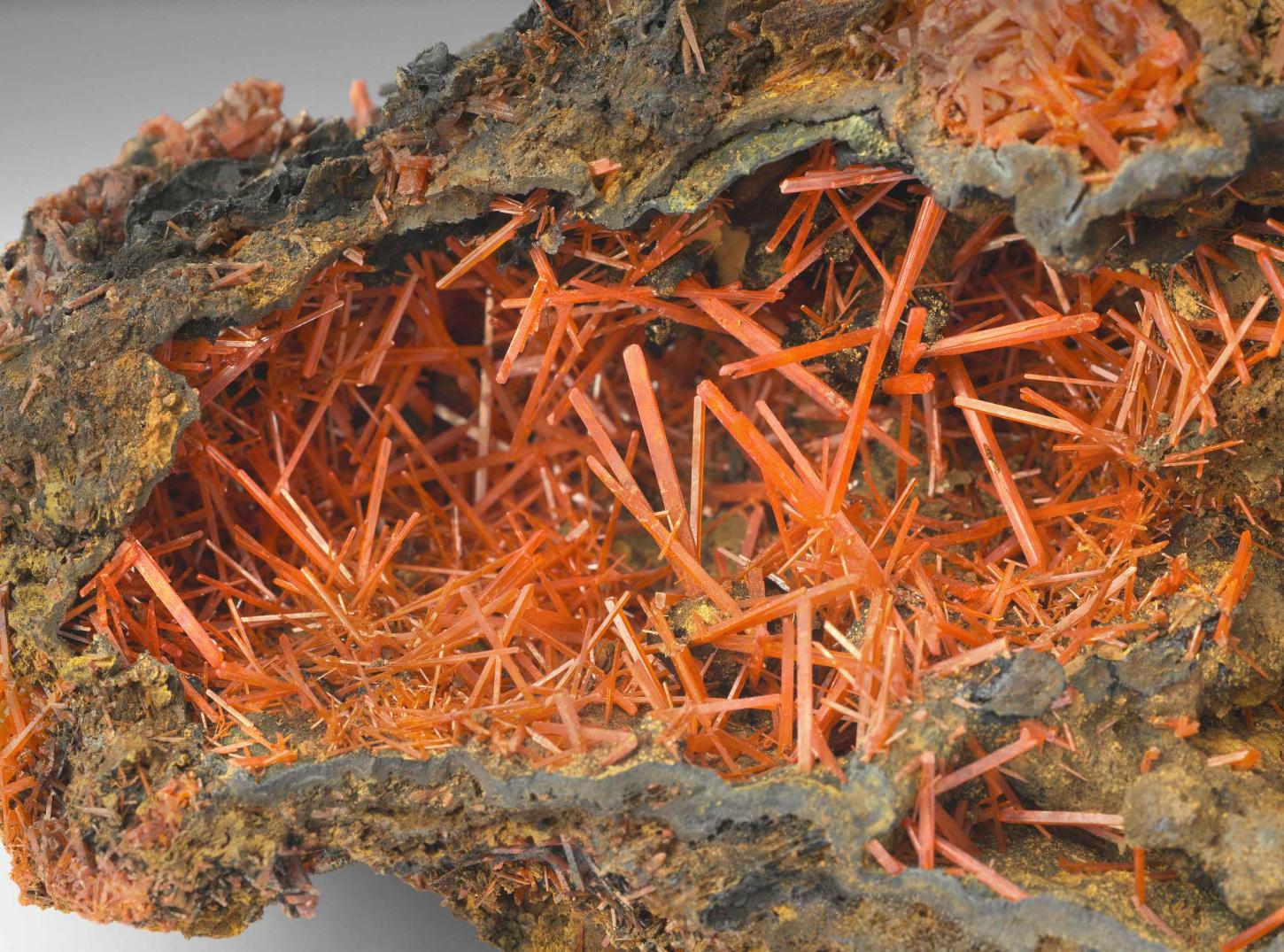 Rare Australian Crocoite
The most beautiful and largest crocoite specimens are found on the island of Tasmania in southern Australia. This rare, orange-red mineral occurs in only two other localities in the world in good crystals. These are the Urals in Russia and Callenberg in Saxony.
With her unique collection, Dr. Erika Pohl-Ströher has managed to collect crocoite specimens from all of these three localities. You can find them in the Europe Hall and the Mineralogical Collection Germany in the Krügerhaus.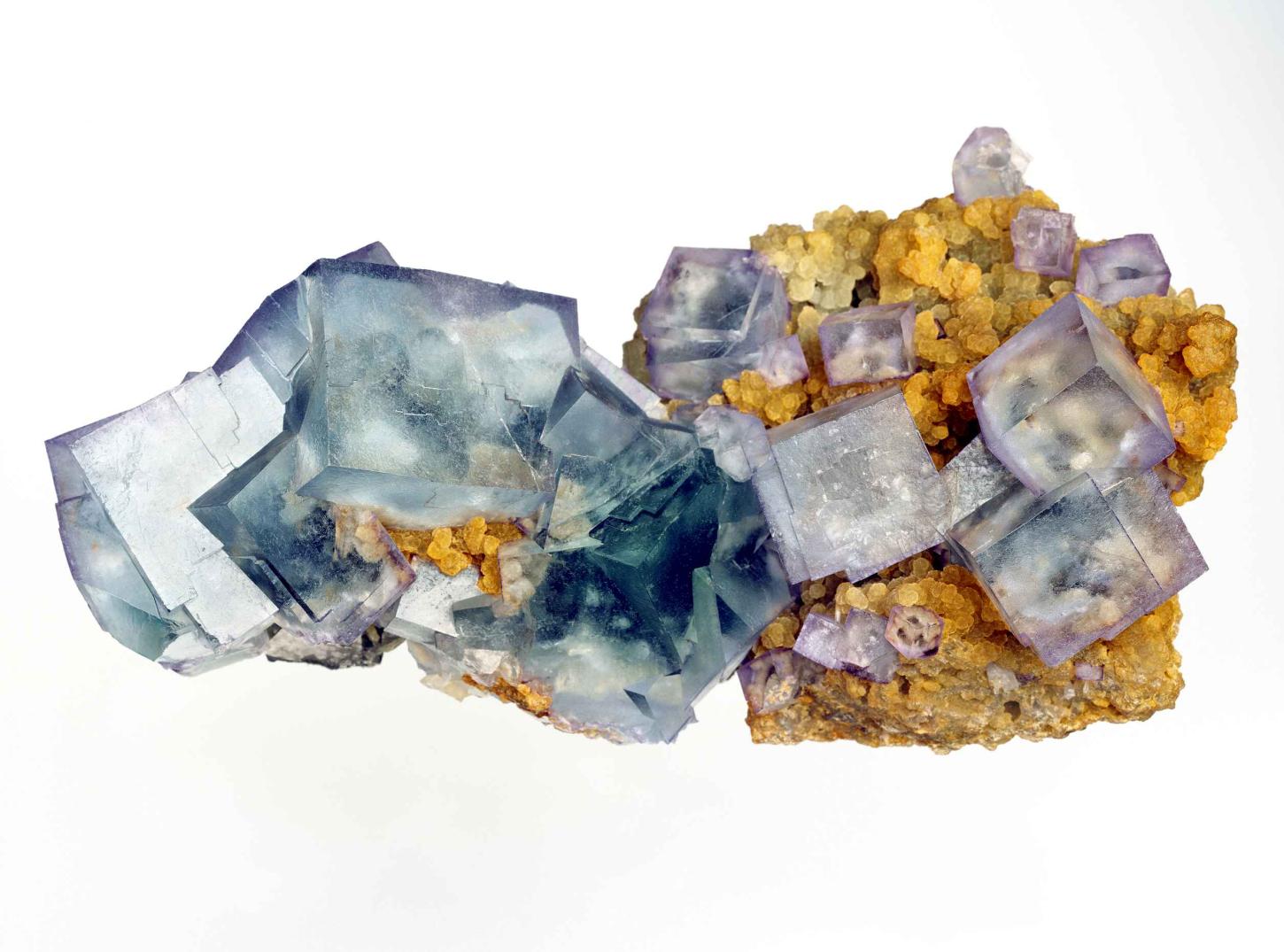 Fluorite and the colours of the rainbow
Fluorite is one of the most beautiful and popular minerals for collectors. This is due to the almost infinite variety of colours and shapes of fluorspar.
Fluorite crystals usually appear as cubes or octahedrons, but there are also nearly all possible combinations of different shapes. On top of that, fluorspar occurs in all colours of the rainbow. The different colours are mainly due to different trace elements or defects in the crystal lattice.
Fluorite is an important raw material today. Especially the chemical, but also the metallurgical, optical and ceramic industries are reliant on this raw material.